Wines adapted to student budgets | Wine
II am aware that there is some misplaced optimism in writing about wine for students. There always has been, but it's worse these days, when there are so many other rival attractions – craft beers, cocktails (especially in cans), gin (rather than vodka these days, it seems. not to mention alcohol-free – and when almost a third of those under 25 don't drink at all. It also won't be surprising that the students are not so different in their tastes from other young wine drinkers.
Judging from a recent brief and totally unscientific survey I conducted of a couple of college students going back to college, they are looking for names and grape varieties they recognize (sauvignon blanc), styles that they found they like (mostly whites and rosés) and the prices they can afford – "Anything cheap, basically." The Reds don't get much attention, apparently, or at least not until second year.
Wine in cans has certainly made wines more accessible, but as I found out when I took a look at a survey of Guardian canned drinks earlier in the year, they are not particularly inspiring. Maybe they don't need to be, but the Chilean Isla Negra Sauvignon in today's selection, which has been released since this tasting, is better than most.
It is interesting that the Save the student site advises that there is better value in own-label offerings, which you think would be a no-brainer, although maybe students, like many of their parents I guess, think brands are more impressive. They may well find a good starting point in the useful ABC approach of The Letter range of Spar, which I've recommended here before, although some are more impressive than others (skip the Malbec if you're already a fan, but the Chardonnay is really impressive for the price). As a local office, Spar also checks the convenience box. I wouldn't have thought that many college students would buy their alcohol online.
If I were a wine producer I would be a little worried about all of this – there are only a limited number of students going to join a college wine club, after all – and devote more of my energy to promoting. my brand on TikTok, which doesn't seem to have as many followers for wine as it does for potatoes, of all things. (Which wine influencer is within reach of the potato fool @poppycooks, who has an incredible 1.8 million subscribers and who counts?)
Maybe that is the line to go: persuade the students that they could be the next wine influencer or the next TikTok star, and they'll be lining up bottles in no time, notice my words.
Four affordable wines suitable for students
Letter Spar Collection M Merlot 2020 £ 5.49 (on offer), 12.5%. Merlot is a good starting point with red wine, especially with this sweet, well-rounded example. Chardonnay from the same range is also more than adequate for the price.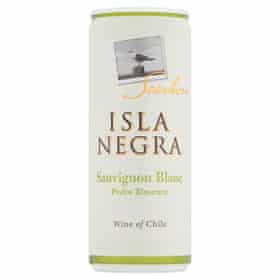 Isla Negra Seashore Sauvignon Blanc Pedro Ximénez £ 2 (250ml can) Tesco, 12%. Lots of canned wine is bad enough, but this refreshing, lemony Chilean white actually tastes like sauvignon.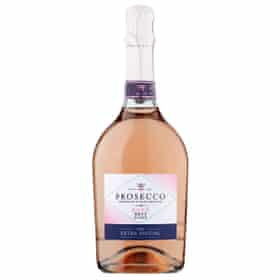 Asda Extra Special Prosecco Rosé Brut £ 7.50, 11.5%. With its delicate taste of wild strawberries, it ticks both rosé and prosecco. A perfect "aperitif".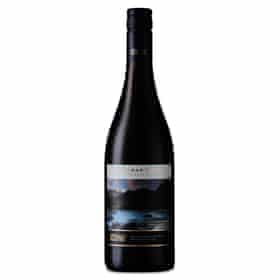 Aldi Specially Selected New Zealand Marlborough Pinot Noir 2020 £ 7.99, 13%. It's not the most exciting label, but its beautifully lush fruit makes it a great drink to take to a friend's house for dinner.