The top 5 art exhibitions to see in Mayfair and Fitzrovia
Tabish Khan the @LondonArtCritic picks his favorite exhibitions to see this month – this time they're all close together in Mayfair or Fitzrovia. Each comes with a concise review to help you decide if it's for you. Those looking for more shows should check out last week's top 5 where all remain open.
Marcus Jansen: Victims and victors @ Almine Rech
Reflecting both his time in the armed forces and hot topics in contemporary society, Marcus Jansen's "faceless" paintings are powerful portraits. Referencing how we only celebrate the victors, the silence of women, the demolition of monuments and the continued invasion of privacy in this hard-hitting political painting spectacle. Until February 19.
Glen Baxter: Inexpicably Vermillion @ Flowers, Cork Street
We all need a fun exhibit at the start of the year and this one at Glen Baxter delivers. His cartoon-like designs shed light on art and art history in creative ways, from surreal to clever puns. One that is guaranteed to make you smile. Until February 19.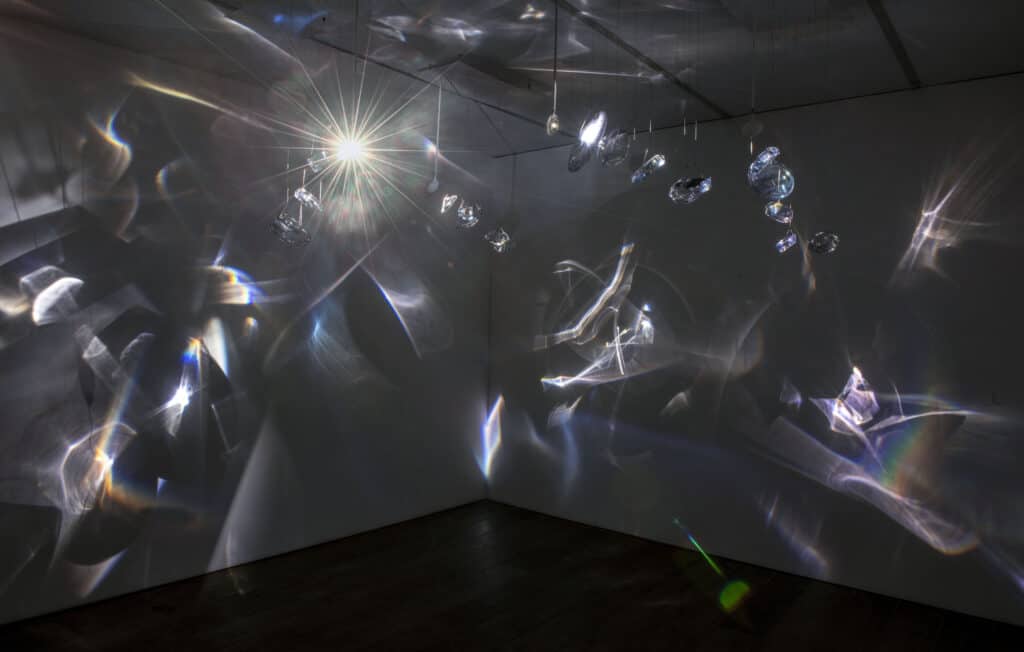 BongSu Park & ​​Shuster & Moseley @ Rosenfeld Gallery
Light refracts, shimmers and shifts perceptions in a show that combines the work of two very different artists who work well together. Shuster and Moseley's works are beautifully done in glass and the light that shines through them creates a dramatic effect on the walls around them. While BongSu Park's work in the dark is equally ethereal in dream-based work. Until February 13.
Roy DeCarava: Selected Works @ David Zwirner
There is so much beauty and richness in these black and white photographs by Roy DeCarava. The subtle shadow differences make people's features barely visible and buildings look like paintings. It is a photograph so subtle that it is spellbinding. Until February 19.
Francis Bacon: Selected Graphics @ Marlborough London
The Bacon exhibition at the Royal Academy is the talk of the town, but there is also another Bacon exhibition around the corner in Marlborough. The human figure twists and contorts in these fantastic prints, based on his paintings – including some of his phenomenal triptychs and a superb lithograph of Pope Innocent. Until February 26.
Image Roy DeCarava: © The Estate of Roy DeCarava. All rights reserved. Courtesy of David Zwirner. All other images are copyright of the artist/artist's estate and gallery.
Categories
Keywords
Author
Tabish Khan
Art critic for FAD and Londonist. Visit as many exhibitions as possible and write reviews, opinion pieces and a weekly top 5 for FAD.
For the first time in a decade, a major retrospective of paintings by 20th century master Francis Bacon (1909-1992) is presented in London.
Almine Rech London presents his first personal exhibition of American artist Marcus Jansen. It will be that of Marcus Jansen […]
American artist Sally Mann is the winner of the 9th cycle of the Prix Pictet, the world prize for photography and sustainability. Sally Mann will receive a cash prize of 100,000 Swiss francs (£82,000, $109,000).
Marlborough will feature Maggi Hambling in her long-awaited first exhibition in New York. Hambling has been a prominent and controversial figure in the UK for over fifty years and will present here a significant body of work from the past decade.