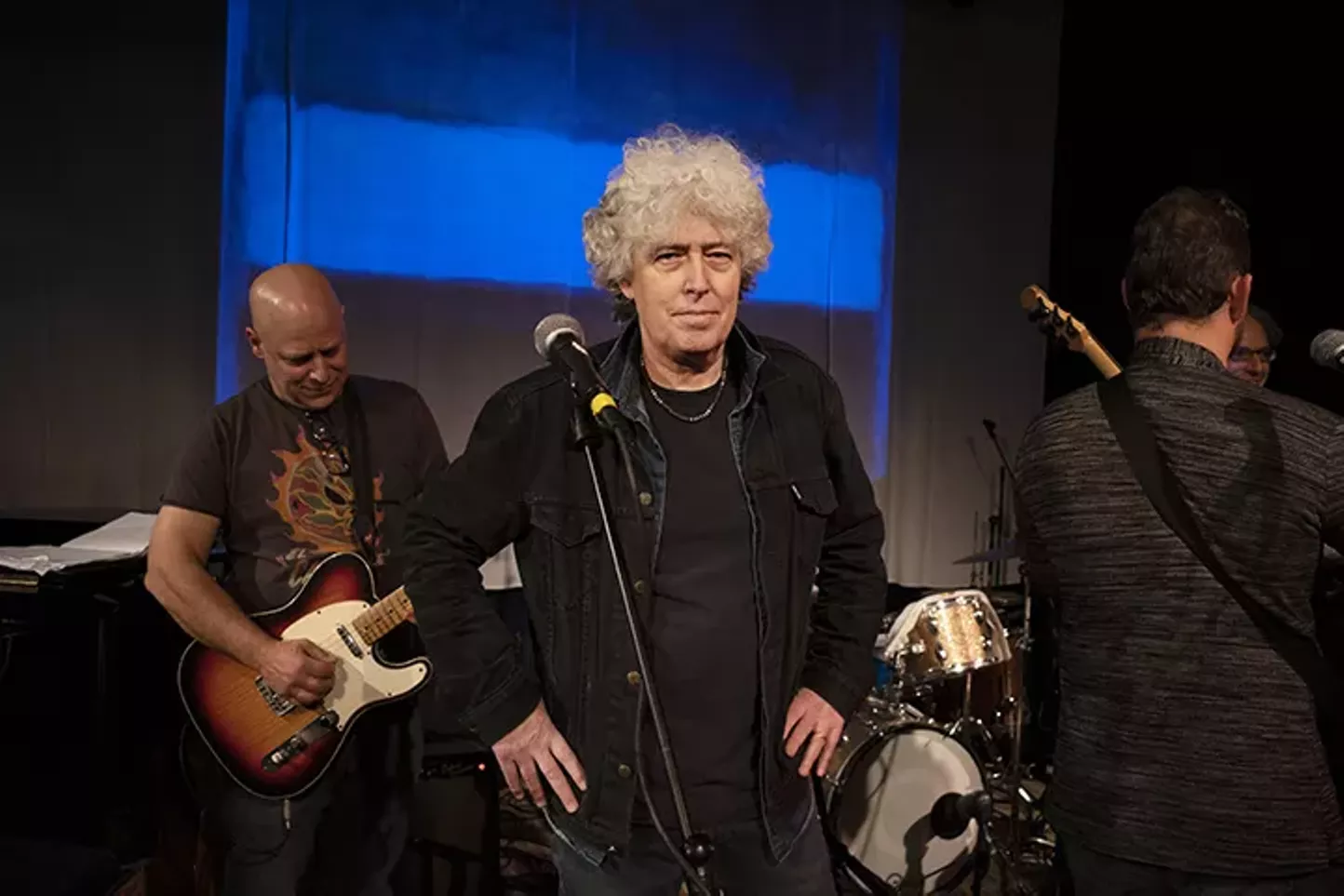 In Memoriam: Tony Falco (1956-2021) | Music | Hudson Valley
Two days before Halloween came the devastating news of the passing of Tony Falco, the owner and founding force of Marlboro's music room, the Falcon, from complications related to COVID-19.
To say that Tony was a beloved figure within the Hudson Valley music and arts community is, frankly, insufficient. Tony's guiding vision for his club – which since 2001, through two physical incarnations, has regularly featured the biggest names in jazz, rock, blues, folk, ethnicity and other musical genres – and its infinitely warm, supporting performers, make-everyone. Feeling-special-behavior was more than rare in the often ferocious, herd-'em-in / herd-'em-out nightclub business.
As I observed in my January 2020 profile of the patron saint of local music raised on Staten Island, the Falcon – a place that has always relied on donations from its individual members to pay performers – has worked because the he whole operation is an extension of Tony himself. This is what has made artists like Brad Mehldau, David Johansen, Paul Schaefer, John Medeski, Joe Lovano, Don Byron, Dave Liebman and many more, as well as the audiences who truly appreciate them, come back and come back. . And although Tony has left the physical plane, his mind and practice of treating both audiences and performers as family – and giving the latter the respect they so often don't get – lives on in the heart. of all those who have been touched by their stay at the Falcon. .
The community is invited to join the Falco family and site staff in celebrating Tony's life at the Falcon on Saturday November 6 and Sunday November 7 from 1 p.m. to 7 p.m. There will be live music, of course, a limited menu at the outdoor kitchen station and a full bar upstairs and in the Falcon Underground. More details here.
As of this writing, the reservations in place at the time of Tony's death remain on the schedule and it looks like the venue will continue to carry its founder's vision into the future. Without knowing the details of the situation behind the scenes, we certainly hope it will. It seems reasonable to believe that this is what the man himself would have wanted.
Tony leaves behind a wife, four children, several employees and many friends. All of us at Chronogram send them our love, support and deepest condolences.