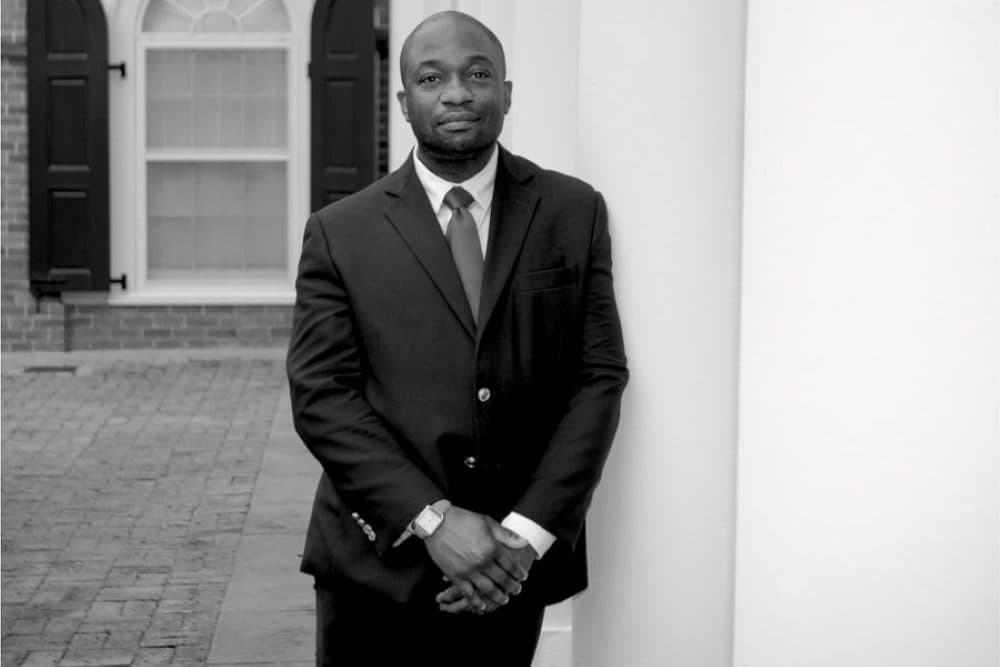 Harvard Art Museums Appoints New Curator of American Art
Horace Ballard has fostered connections between art and the public since he was 17, working for a little extra pizza money, but he never planned to be a curator. It wasn't until he worked as a gallery teacher while completing his master's degree at Yale that he decided to forge a career through his talent for bringing art to life. "Galvanizing people of all ages to encounter a work of art through their senses and adding a bit of context here and there – just to deepen their research – that's what a curator does," says Ballard, who was recently selected as the new Theodore E. Stebbins Jr. Associate Curator of American Art at Harvard Art Museums. "We tell stories about culture, ideas and people, and I thought, 'Maybe I can do this.'"
Ballard is expected to begin his role at Harvard in September – where he will oversee the museums collection of pre-20th century American paintings, sculpture and decorative arts – and he will bring a wide repertoire of experience at institutions like the Williams College Museum of Art, Rhode Island School of Design Museum and the Fralin Museum of Art at the University of Virginia. The American art lover is particularly enthusiastic about continuing his work in university museums, which he sees as the cornerstones of multidisciplinary thought, intellect and experimentation.
"I deeply believe that university museums have the ability to actively demonstrate the ways in which beauty leads us to justice, the ways in which beauty and all of its aesthetic disorder and capacity and all of its sumptuous subjectivity attract our attention," says Ballard. "We don't stop there at university museums. We ask you why, how and where did you see this and what could be if an artist had made a choice. The curator believes that university museums develop empathy more poignantly than civic museums because their collections are designed for students and scholars – the engines that guide public attention.
Harvard has built its art collection over centuries, and during his time there Ballard aims to intentionally expand it, updating various often overlooked perspectives. For example, the curator plans to foster a better understanding of how Mexican and Canadian design shapes American art, expanding our consideration of Indigenous artisans. Above all, Ballard hopes visitors will come away with a "refined question" — one that can be polished through conversation and study — prompting further exploration. "I have very little desire to be the last word," says Ballard.
This question-provoking art practice recalls Ballard's childhood, where he traveled frequently to Pennsylvania, Virginia, and North Carolina. His parents were always looking for a way to put him at ease, and museums became the solution after a school trip "which changed his life". "No matter where we went, when there was a museum, mom and dad would take me. The conversation was always, 'What do you see? How are objects related to space? Do you think about the story?'…This sense of caring, this sense of intention, the relationship between objects and ideas and space has been a part of me for a long time.
While the origin of Ballard's love of art is clear, his interest in American art is often scrutinized. "The biggest challenge of my career has been cultivating a clear sense of my own voice when there are many times when I feel like I have to prove that a queer African American person can do 17th century American art. and 18th centuries," says Ballard. Especially in this time of judgment, the curator says he endures questioning about choosing the past over the present. Knowing the answers to these questions – even in itself – can be difficult. Yet when Ballard looks at an 18th century Creole portrait, he sees a friction, a sense of becoming, a search for what it is to be American playing out on the canvas. He understands the boundaries between whiteness and dark, male and female, and unpacks how this is represented. He uses his knowledge to guide today's activists and thinkers to the origin of an idea and its journey into the national consciousness. "Justice and the ethics of care are always at the forefront of what I do, regardless of the time period," Ballard says. "I deeply believe that my role in this cultural moment is to be a truthful and authentic voice about how the past is not always frozen."
Deep down, Ballard believes that art causes change. And he believes change should start in museums. "Museums by default aren't designed to give solace, but more than half the country has never seen itself on the gallery wall and that needs to stop," Ballard says. "We have to take that fact into account and the way we do that is to invite people to sit with us in anger, in awkward silence, in restless peace, and then we start asking questions."