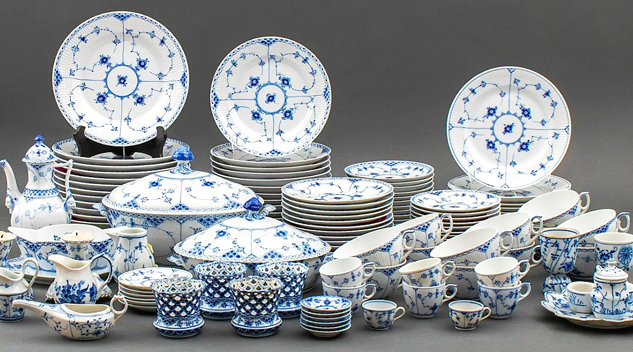 Across The Block – Antiques And The Arts WeeklyAntiques And The Arts Weekly
As summer continues and temperatures rise, we want nothing more than to bask in the heat with a good book. This week's top featured lots had all the furnishings to do just that, minus a tall glass of lemonade. The Iranian Ziegler Mahal rug by Bonhams Skinner would be the ultimate choice for a 'glamping' venue, with a Danish Royal Copenhagen service from Showplace to entertain guests. For seating, there was a choice of two Wegner chairs at South Bay Auctions and a metal Windsor chair at Public Sale, though the latter will probably get quite warm in the sun. During leisure, a first edition of Tolkien The Fellowship of the Ring from the Connecticut River Book Auction is the perfect read to get lost in, aided by Cartier Giverny sunglasses sold by Benefit Auction. Read on for more ways to take advantage of the season.
Alphonse Mucha's artful quartet of posters surpasses
NEW YORK CITY — Poster Auctions International's 87th Rare Poster Auction on July 12 featured rare and iconic images from a century of poster design. Choice examples of Art Nouveau, Art Deco, modern and contemporary lithographs, decorative panels and models were on offer. Selling for $90,000, double its low estimate, was a rare appearance from Alphonse Mucha's (1860-1939) Complete Art Quartet of 1898: Music, with its Songbirds on a Branch and the Winds of the emotion through her skirts; The dance, a flush of passion and unfailing precision; Painting, with concentric rainbows emanating from a flower, picked; and Poetry, crowned with laurels, meditating on the poplars of Mount Olympus. For more information, 212-787-4000 or www.posterauctions.com.
---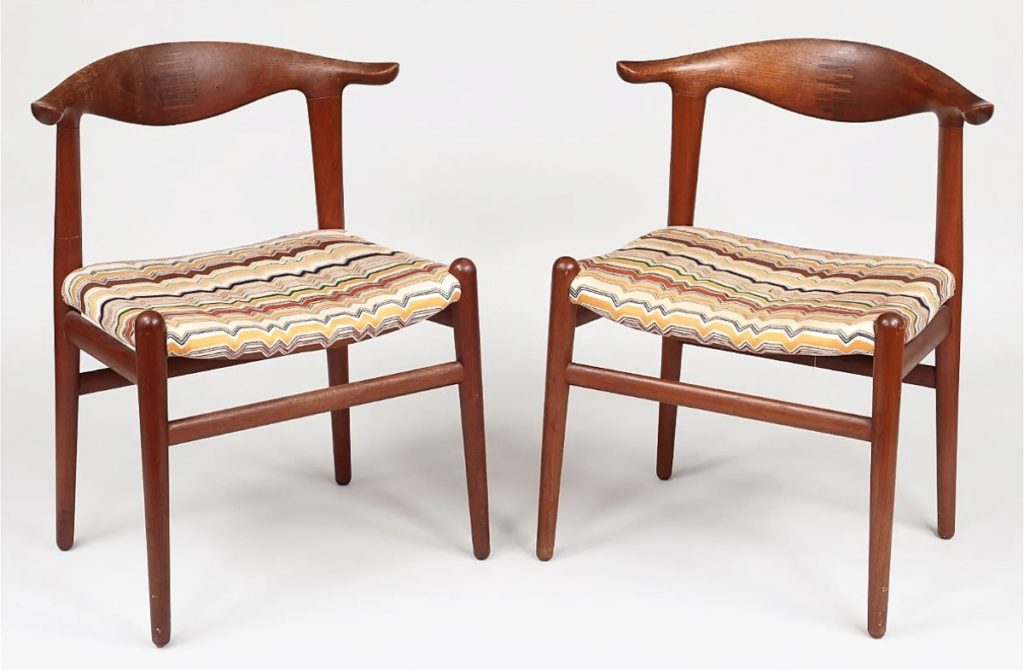 A pair of Wegner chairs donate the horns to South Bay Auctions
EAST MORICHES, NY – South Bay Auctions' July 9 art, antique and sports sale featured a range of goods from estates across New York, including a lithograph by Marc Chagall (1887- 1895) which sold for $3,375. The healthy market for the artist's work persists. However, the top lot was a surprise winner – a pair of "Cow Horn" chairs by Hans J. Wegner (1914-2007) that sold for $13,750, kicking its $250/$450 estimate out of the ring. The price of mid-century modern continues to climb, and Wegner chairs sell for thousands by their own steam. For more information, 631-878-2909 or www.southbayauctions.com.
---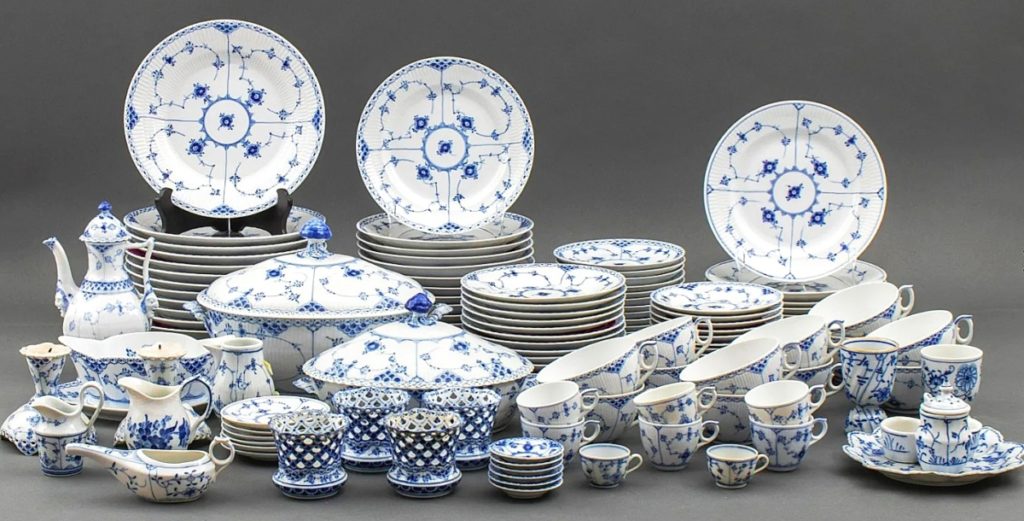 Showplace Full Royal Service
NEW YORK CITY – The New York real estate auction was conducted by Auctions at Showplace on July 10, featuring 280 lots of artwork and decorative arts from New York's metropolitan estates. The winner of this sale was a 118-piece Danish Royal Copenhagen "Blue Fluted" service that sold for $8,125. Also known as "Service No. 1", the design was introduced in 1775. The majority of the pieces were "half blue fluted lace" and sold with six other related pieces of blue and white serving tableware. This sale follows the market's current surge of interest in serving items, as buyers begin to hold large receptions together again. For more information, 212-633-6063 or www.auctions.nyshowplace.com.
---

Cartier Giverny sunglasses exude freshness at Benefit Shop auction
MOUNT KISCO, NY – A fashion auction to include luxury brands, couture, niche designers from France, Italy and the United States by the Benefit Shop Foundation on July 6 has been held from closets around the world. Someone preferred a pair of Cartier Giverny sunglasses in the bubinga wood range, bringing it to $2,193 from its $100/$300 estimate. Around the 1990s, size small 49-20, the pair was made in France, perhaps as a recycling to sunglasses or glasses with lens replacement. For more information, www.thebenefitshop.org or 914-864-0707.
---

The Grand Tour column gets a big award for Clarke
LARCHMONT, NY – One of the top lots at Clarke Auction Gallery's July 10 summer estate auction was an engraved and gilt-bronze Grand Tour column with the figure of Napoleon atop, a model of the column from Place Vendome in Paris. Estimated at $2/3,000, it closed at $21,250. The column was 52 inches tall, retained a great patina, and came from an estate on East 86th Street in New York City. For more information, 914-833-8336 or www.clarkeny.com.
---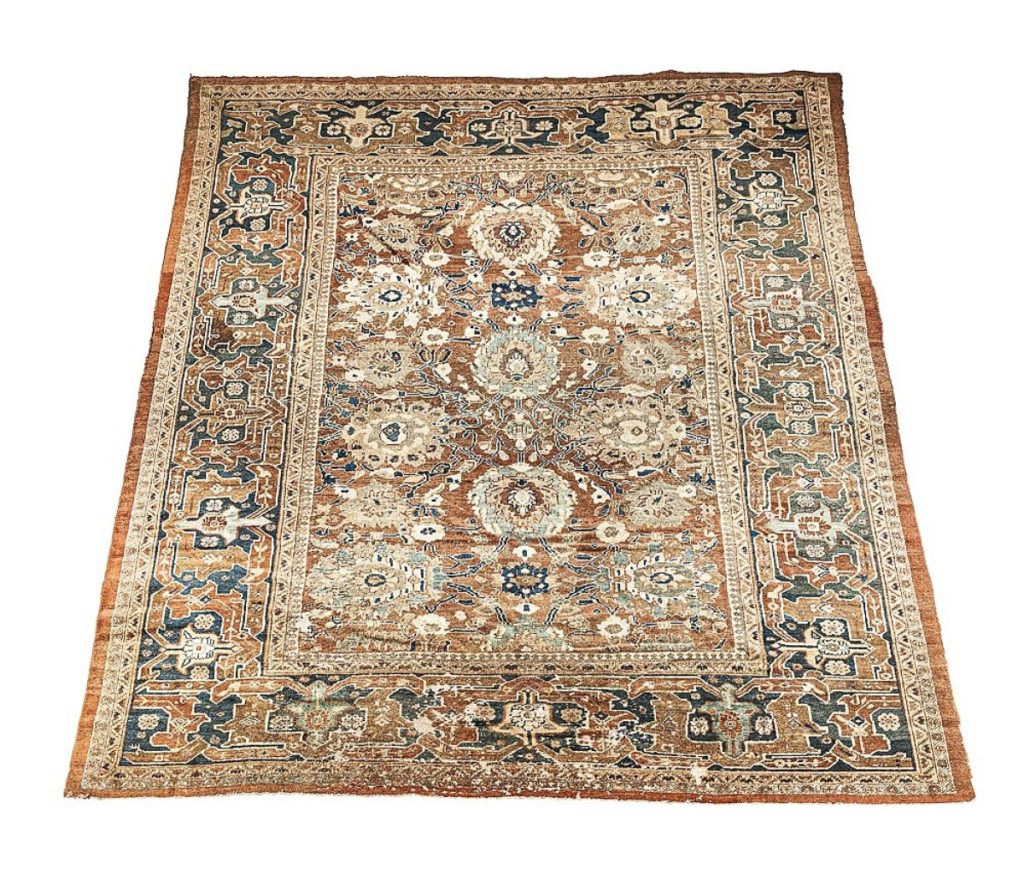 Ziegler Mahal Exceeds Bonhams Skinner's Feet Art Estimate
MARLBOROUGH, MASS. – The top lot at Bonhams Skinner's 'Art Underfoot' auction, which closed on July 12, was a late 19th-century Iranian Ziegler Mahal rug that bidders fetched $20,000 on an estimate of 4/$6,000. The rug, which featured a classic Old Persian decorative field design, had damage and repaired ends, and measured 14 feet 6 inches by 12 feet. For more information, www.skinnerinc.com or 508-970-3211.
---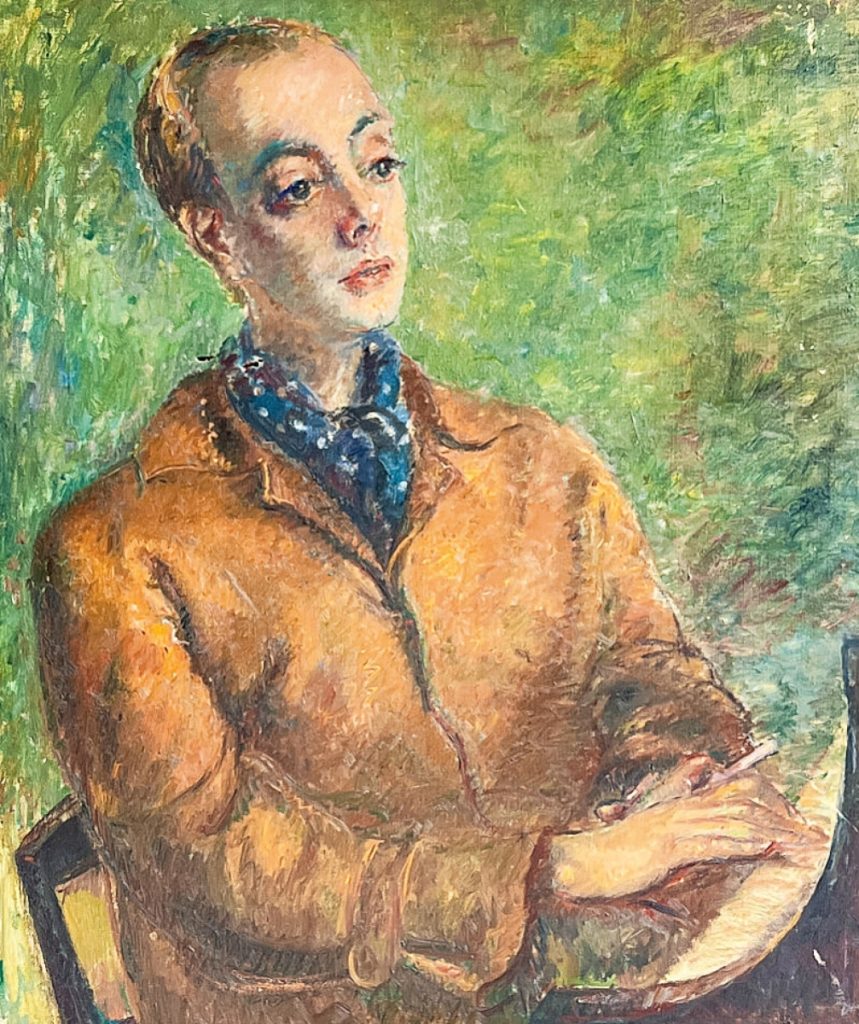 The Provenance of the Artist's Estate Pushes Klinghoffer's Portrait to Direct at Capsule
NEW YORK CITY — Capsule Auctions' July 13 Summer Rush: Art, Estates and Discovery sale featured seven works by Clara Klinghoffer (British/American, 1900-1970), all from the artist's estate. One of them and the auction cover lot – a portrait of English composer and pianist Stanley Bate (1911-1959) fetched $2,875. The unframed oil on canvas measured 30 inches by 25 inches and had some minor condition issues, but was the highest price achieved in a sale of approximately 300 lots. For information, 212-353-2277 or www.capsuleauctions.com.
---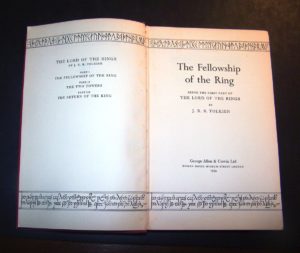 Middle-earth fans vie for Tolkien's masterpiece
GLASTONBURY, CONN. – Despite its "good" condition, the lack of dust jacket and being only the first book of a three-volume set, the first UK edition of Tolkien's masterpiece The Fellowship of the Ring (pictured) fetched $575 at the July 8 Connecticut River Book Auction. It was sold to a bidder by telephone. Sell ​​to an internal bidder a fine press copy of All for love Antony and Cleopatra published in 1976 by Allen Press in a limited edition of 140 copies realized $425. For more information, 860-908-8067 or www.ctriverbookauction.com.
---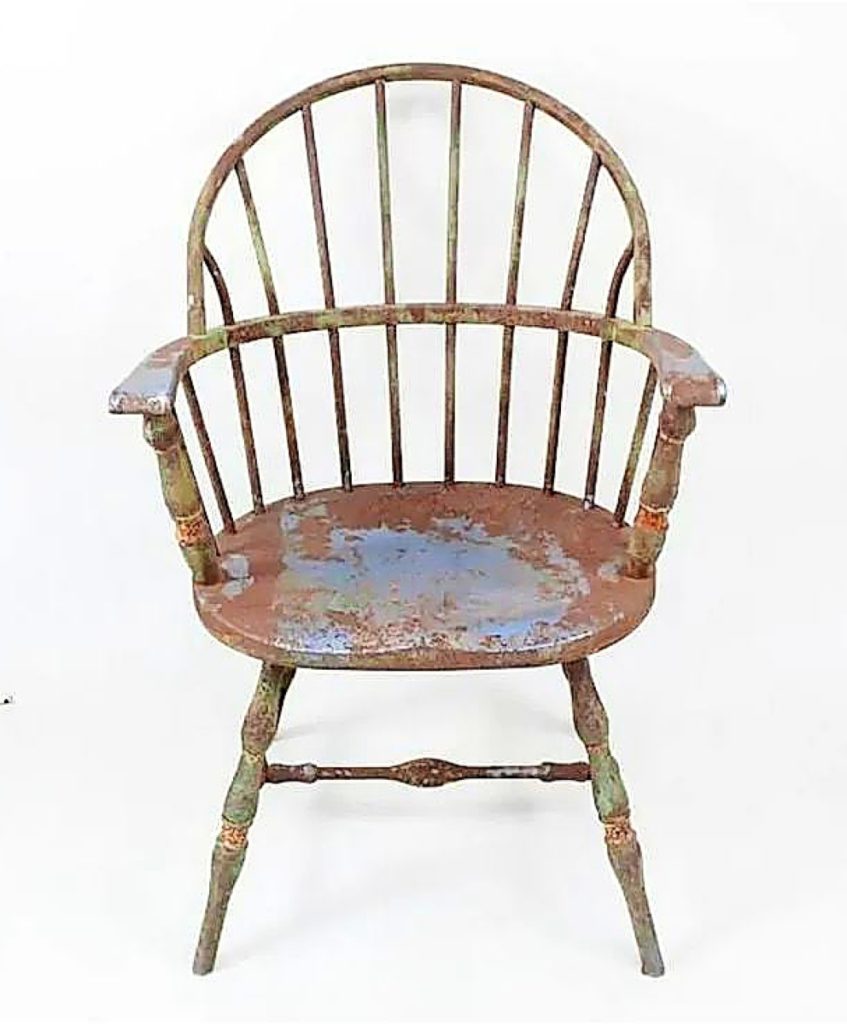 The metal Windsor chair seduces the bidders of the public sale
HUDSON, NY – A painted metal Windsor-style armchair with back or backpack, in the style of Simmons, topped the class when auctioning off 469 lots at the public auction on 16 July "Forgotten Summer". Estimated at $100/200, it has retained touches of blue and green paint as well as a rusty patina. Bidders liked the look enough to take it to $3,600. For more information, 518-966-7253 or www.publicsale.com.