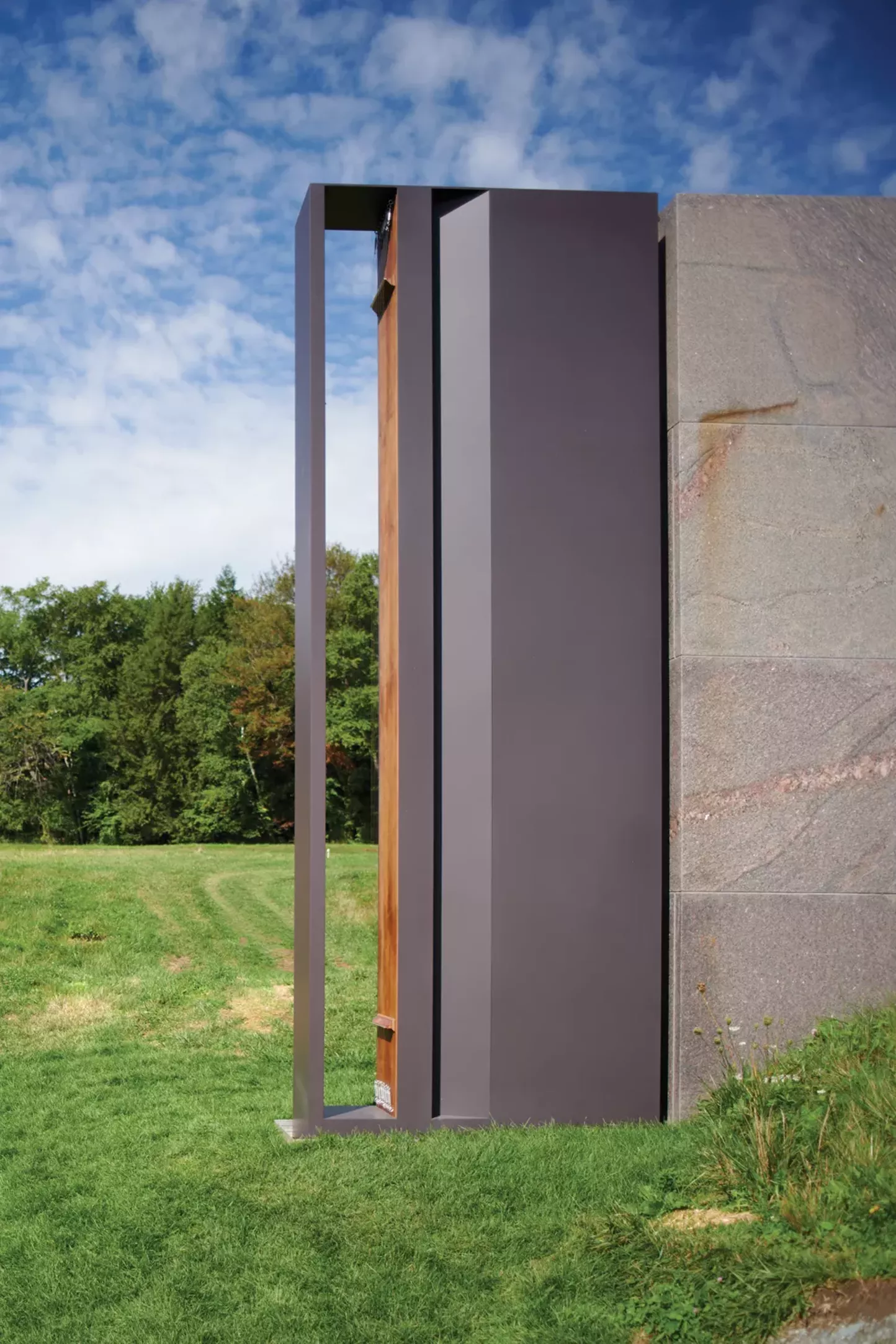 7 Hudson Valley Exhibits to Check Out This Month | Visual arts | Hudson Valley
Clark Art Institute's first open-air exhibition, "Ground / work"
Clark Art Institute's first outdoor exhibition, "Ground / work", features six artists: Kelly Akashi, Nairy Baghramian, Jennie C. Jones, Eva LeWitt, Analia Saban, Haegue Yang. active dialogue with Clark's surrounding landscape. These sad shores, by Hudson-based artist Jennie C. Jones, uses two turbulent Winslow Homer seascapes that the Clark owns—East Point (1900) and West Point, Prout's Neck (both in 1900) —as a starting point. "Ground / work" will be on display until October 21.
"Frank Stella's Stars, A Survey" at the Aldrich Museum of Contemporary Art
Spanning over 60 years, Frank Stella's studio practice has pushed abstraction to its limits, exploring all categories from painting and printmaking to sculpture and public art. Among the myriad of forms found in Stella's work, one element constantly reappears, a motif that is both abstract and figurative: the star. In the spotlight for the first time, this exhibition examines Stella's use of the star, ranging from two-dimensional works of the 1960s to her most recent incarnation in the sculptures, wall reliefs and painted objects of the 2010s. "Frank Stella's Stars, A Survey", the artist's first solo exhibition at the Aldrich Museum of Contemporary Art, will be on display in the museum's galleries and in the sculpture garden until May 9.
Christy Chan, whose six story video, All is not lost, is projected on the exterior tower of the historic Maxon Mills grain mill at the Wassaic Project, is a follower of public art. "Public art invites us to stop and be in the moment, wherever we are," says Chan. Interesting. "The artwork is a composite of stunt videos filmed by Chan in 2017 and 2018. The water in the video does not flow downward, but slowly flows backward at 1 / 200th of normal speed. 'a waterfall responding to gravity. All is not lost is an outdoor nocturnal art installation presented at Project Wassaic every evening, from 7:30 p.m. to 9:30 p.m., until October 24.
Mel Bochner, one of the leading figures in the development of conceptual art in New York City in the 1960s and 1970s, is curating an exhibition examining the formal, conceptual and procedural affinities between his work and that of Alighiero Boetti. and Lucio Fontana from the Arte Povera movement. Through Bochner's perspective, the exhibition offers a number of resonances between his work and that of Italian and Italian-Argentinian artists: an exploration of systems, language and materials; and a sense of irony and humor. The exhibition features paintings, sculptures and installations, including works from Bochner's personal archives, as well as major international loans. From October 2 to January 11.
This month at the Green Kill Gallery in Kingston, an exhibition of three painters of various styles. John Figura presents nocturnal landscape paintings in which he tries to capture not only a figurative representation of nature, an encapsulation of a single moment in nature as a place where a narrative can be presented. Stephen Lewis's work is concerned with the observation of the socio-political and natural world, inhabiting the genres of naturalism and political art, linking the two through in-depth study. Tim Vermeulen, the child of strict Calvinist parents, paints stories of self-discovery that seek to express the universal human condition through the deeply personal and often self-portrait. A vernissage will take place on October 3 from 5 p.m. to 7 p.m. October 3-26.
This month, at the Mother Gallery in Beacon, an exhibition of new works by Brian Belott and Bridget Caramagna, two artists who use distinct processes to engage a creative source of pure cosmically connected possibility. For this exhibition, Belott created 13 assemblage wall sculptures composed of ready-made objects (used children's blocks, piles and wood pellets) arranged with rocks and clay concretions, all cradled in sand, strange cousins ​​of the first rock sculptures by Mel Bochner. Caramagna's paintings show his love of sacred geometry, which Caramagna uses to connect with metaphysical realities under all guise. By meticulously painting transparent solids – light and form in space – she seeks to broaden her understanding of the basic elements of reality. Until October 25
This group exhibition of plywood work was inspired by a quote from Hudson-based painter Myron Pollenberg: "Plywood is the canvas of movement. As if it had been pulled from barricaded storefronts in Oakland, Detroit or Minneapolis, the work will be about the turbulent times when two pandemics – the coronavirus and systemic racism – collided. Twenty-five percent of sales will be donated to local and regional organizations fighting against racial, social and environmental injustices. Artists include Tschabalala Self, Huê Thi, Michele Quan, Myron Polenberg, Chris Freeman, Scout Pines aka Brian Bruno, Evelyn Luch Welch, Baju Wijono, Ife Cobbins, Charlotta Janssen, Chiarra Hughes, George Spencer, Pauline Decarmo, Ntchota Badila, Louise Smith, Tom McGill, Sienna Reid, Jane Ehrlich, Shannon Greer, David McIntyre, Jessica Willis, Gail Peachin, Andre Juste, Jeremy Bullis. October 2 – November 6.